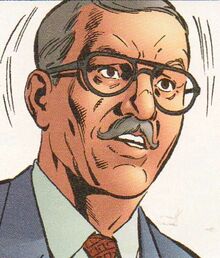 Pan-Continental (also Pan-Con) was the name of the airline company that Rayford Steele had worked for in the books Left Behind and Tribulation Force as well as in the prequel books. In the books and the Cloud Ten Pictures films from 2000 to 2005, Pan-Con was operating out of Chicago, while in the 2014 reboot, it was operating out of New York City.
Ad blocker interference detected!
Wikia is a free-to-use site that makes money from advertising. We have a modified experience for viewers using ad blockers

Wikia is not accessible if you've made further modifications. Remove the custom ad blocker rule(s) and the page will load as expected.